Frugal Tip Monday-Freebies on Your Birthday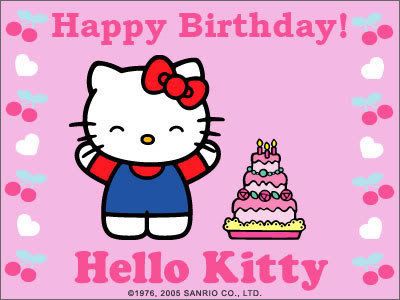 Free and Birthday what more can you ask for. My Birthday is Monday and I decided to search for some deals that are offered on your special day. I came across two great websites,
FreeBirthdayTreats.com
and
EHow.com
. On both sites they give a great selection of freebies.
FreeBirthdayTreats.com you are able to search by Adult, Child, and Pets options. Once you choose your search option, you click the drop down menu and select the state. This site will then give you a list and links of all the options that are available to you.
EHow.com is also great too for B-day freebies. They provide a list of over 100 offers that are available nationwide.
I have signed up for several of the birthday programs and have already received my free coupons.
****FYI-With some of the birthday offers they send confirmation emails to your inbox, please make sure to confirm to be eligible for the program. And last but not least, PLEASE MAKE SURE TO READ THE FINE PRINT WITH SOME COUPONS YOU ARE ONLY ABLE TO OPEN THEM AND PRINT ONCE. SO PLEASE BEWARE.
Photo Credit: PhotoBucket
Labels: b-day, birthday, com, comfort, coupons, ehow, free, freebies, freebirthdaytreats, offers